Wouldn't you like a diagram of Drupal 4.7 with complete data types and referential integrity constraints ? Here's one.
I've long found it annoying to have Drupal use the non-specific data types required by MySQL, instead of the strong typing allowed in ANSI SQL, because it hinders comprehension of the data model by new developers.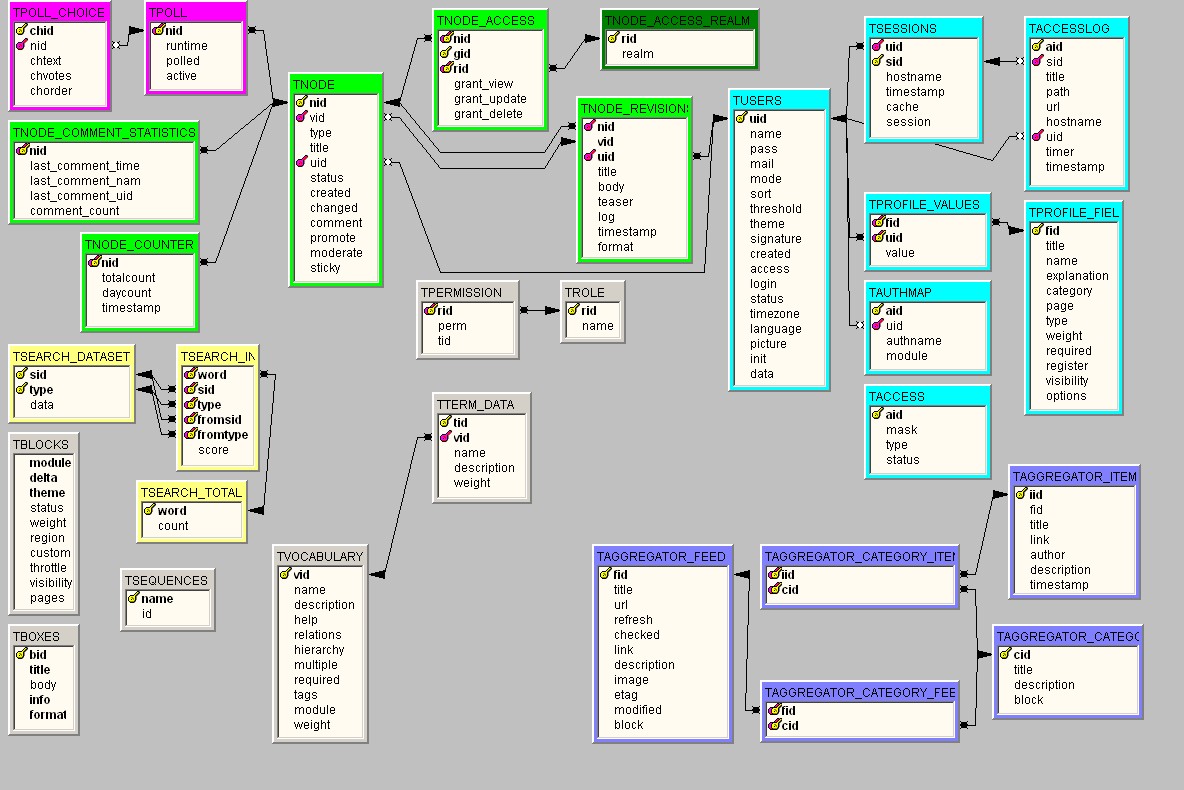 So the next step was to redo the Drupal database schema with a DBMS that understood ANSI SQL domains and referential integrity. Considering my work on Interbase / Firebird, the logical choice was Firebird. So here is the diagram for 4.7 core with Primary Keys (PK) and Foreign Keys (FK) relationships, done with the free-as-beer IBUtils.
I've attempted to group tables in logical packages to ease understanding of the model, hence the clashing colors.
Of course, what this means is that there also exist a database.firebird.inc somewhere. But I don't feel it's ready for prime time yet, so I'm not publishing it at the moment. On the other hand, if you want it, just ask me.
A word of warning, though: you'll notice the tnode_access_realm table. This is an Interbase / Firebird artefact, to work around the key size limitation in IB/FB. It might be a good idea to backport it into the standard schemas, though, because it tends to make node access more efficient anyway.